Where do you get your ideas for My Lot discussions?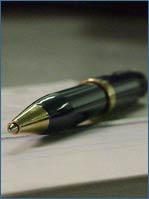 United States
June 1, 2007 3:45pm CST
So far it's pretty easy for me to come up with ideas to post on My Lot. After all, I've only been here a week. But, I predict that it'll get harder once I've hit 1000 posts. I'm worried that I'll run out of fresh stuff to talk about. Currently I get ideas on discussion starters from my own life and daytime TV shows. I write them down on paper as they come to me, and then later put them down online when I get a free minute online. Where do your best My Lot discussion topics come from? What's your inspiration?
2 responses

• United States
1 Jun 07
You know that's a really hard one for me to answer believe it or not. Most of the discussion I start are of a humorous variety (at least they are intended to be that way) and they mostly come from dull things that have happened to me that I just embellish to ridiculous levels. It'a ctually good practice for writing. I think of the first line I'm going to write and the rest just flows out without any type of editing.

• United States
1 Jun 07
You know I don't want to be one of those, "Me too!" people. But, the same thing happens for me, at least when it comes to prolific writing. If I'm watching something like a soap or some dumb TV show, an idea will pop in my head. And, the minute I start writing it down, on My Lot, all these additional ideas come out. I'm sure you've seen some of my other posts. Those things are hideously long. I'm not the kind of person that likes to write one liners. Some of my best stuff does come from my life too, especially stuff about being a mom. Guess I'm just afraid one day I'll run out of neat stuff to talk about. But, I guess as long as they keep making dumb TV shows, I'll always have ideas. Thanks for posting.

• Argentina
3 Jun 07
This won't be of any use to you, but I usually get ideas from my coworkers... lunch chat and that kind of stuff. What I usually do when I have no ideas (and even when I do) is find interesting discussions others have started, and I post my response to them. good luck with fresh ideas!