My baby gets hiccups after laughing, is this normal?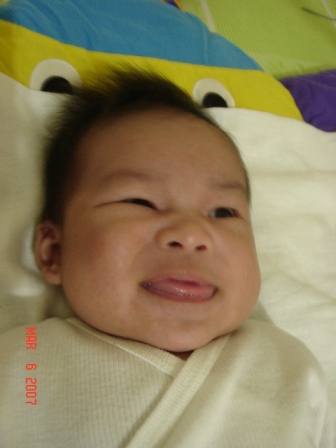 Philippines
4 responses

• United States
3 Jun 07
The hiccups are a common thing among children....although I am not sure what actually causes them...LOL I have heard about grown people who have had the hiccups for several hours....even days at a time...LOL



• New Zealand
2 Jun 07
Yes and probably gets wind afterwards to its because when they laugh they suck in alot of air same as when they cry so they get hiccups and wind. Enjoy your baby thats the best time.