Do you like this movie?why?

Philippines
7 responses


• Romania
2 Sep 07
It wasn't too funny, it was a fantasy/drama movie, that I really liked it.

• Romania
30 Jul 07
i love this movie....the first time i saw it i almost cried because i didn't know how it was gonna end....it has many funny scenes in it.....great movie*****

• United States
11 Jul 07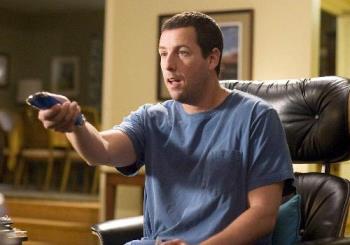 I liked the movie. I'm a big adam sandler fan. I thought it got a bit sad towards the end but it still was good. It had some very funny parts in it.

• Philippines
8 Jun 07
I like it because of the real essence of the movie which is no matter how busy you are with your life.. never ever forget that family should come first.

• Philippines
3 Jun 07
yeah your funny, u dont even mention the title of the movie