Have you tried climbing a tree for picturials?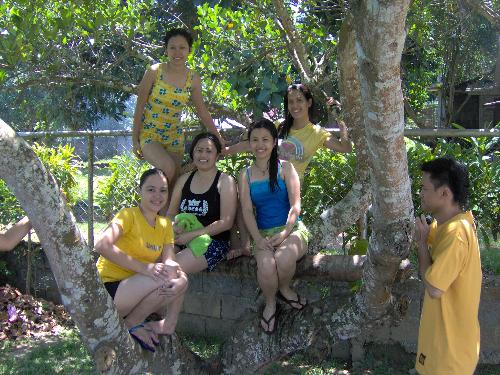 Philippines
June 2, 2007 10:24am CST
When I was small, I used to climbing fruit trees. I love climbing trees for a fruit or fruits. It is scary up in a tree during windy days. Last summer outing, we went up a tree for picturials. I remember my good old days as a young child enjoying a tree. I just can't help now sharing my photo up in the tree.
1 response

• United States
2 Jun 07
I had to laugh at the idea of me up a tree! I'm old and fat and have difficulty climbing the stairs!!! LOL I'm afraid I'd be like the cat stuck in a tree if I ever made it up in the first place - up and afraid to come down.

• Philippines
2 Jun 07
Hi thanks for making me laugh. LOL. In your younger years with a slimmer built, have you tried climbing a tree? I do hope you did. Thanks for the response.