Do you agree With Shah Alam (Malaysia) High Court Decision in Lina Joy Chase?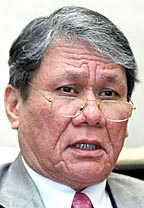 Malaysia
June 3, 2007 10:48am CST
I agree with Shah Alam High Court Decision because in Islamic Law the person who join Islam must stay in Islam because it is the god law. We doesn't hate Christian or other religion, in Malaysia other religion can do their job safely. The BBC report is not the truth. The truth is we are here was happy together with other religion and race. I hope other religion member from countries understand about it.
No responses