can you sleep well when there's a music playing?

Philippines
10 responses

• Malaysia
4 Jun 07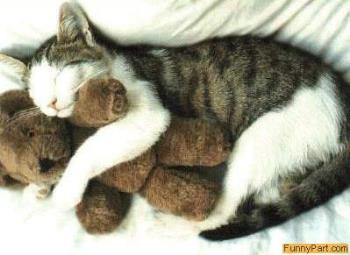 i prefer silence whenever i'm trying to get some sleep. unless i am really really sleepy and exhausted, i won't care..i've slept in front of the tv before and at noisy places too hehe..


• Pakistan
4 Jun 07
i would prefer complete silence to sleep, so that i can sleep easily, but i can still sleep with a soft music on.

• Philippines
4 Jun 07
since my younger days, i have been into the habit of listening to radio before getting to sleep. and until now i am still hooked into listening to soft music usually during bedtime. the effect of music is something similar to taking a 'sleeping pill' that makes you drowsy. sometimes my partner doesn't like to be disturbed so i just use earphones instead.

• China
4 Jun 07
i like listening to soft music when i am sleeping especially when i turn off the light ,as the comfortable feeling of music, i can sleep very well.

• United States
4 Jun 07
Soft music is okay, but I prefer the 'white noise' of a fan. I need a fan most of the time anyway, as I am ususally very warm. But there have been times when the room was cool enough that I needed blankets and I still needed to have the fan running. I guess it is just part of my sleeping pattern/routine.

• United States
4 Jun 07
I actually need complete silence to sleep. When I was younger and there was a lot of noise I used to listen to the soundtrack from Chariots of Fire.

• Philippines
4 Jun 07
Yes I can sleep well with music. Depends on the type of music I am listening into. I like more of RnB and Pop type of music it makes me sleep well compare to other types of music

• United States
4 Jun 07
Either is fine, but I prefer music, the music stays in my head and it helps me have better dreams when I sleep, as long as the music is not to destracting then I can sleep well. But most times I don't have music.