How much you earn?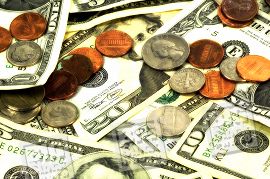 Bulgaria
June 5, 2007 3:27pm CST
Well...do you really care how much the others win? Are you interested in the salary of your colleague, your friend, your neigbour? I saw it here so many time. Thousands of discussions asking how much the other earn. And just want to know your personal motive for this question. Is it really important for you? Is it a stimul for better work? Or it`s a motive for depression, discourage or even jelousy? In fact...why the people are so interested in the financial condition s of the others instead of concentrating in their own finances?
7 responses

• Turkey
5 Jun 07
This is not about being jealous about others.If you work hard and make more referrals,you make more money.Making money here requires patience and effort.If you have not enough patience and don't work enough,you are totally in disappointment.I know more than 1000 dollars on the net.Making money here depends on a little bit the place where you live.If you live in USA or Canada,you make more money reatively than other people.Most of the great sites accept only those countries.I make more than ten dollars and less than fifty dollars every month.This is enough for me.I always invest my money some programs on the net,especially forex ones.

• Italy
5 Jun 07
oh I do agree with you..I am concentrated only on my income and this is the reason why I am so disappointed because I have not found the job I am looking for..or well, I have the work I love but I am not payed enough for it and not have the possibility of a good career opportunity..so concentrated on my problems, that surely I do not have time for losing my time in silly chatting on others and their earnings....I am always the last to know everything because I listen to what people tell me and I am never asking without being requested...

• Australia
8 Jun 07
Hello,magica,in the real life, i do not like to ask the earning of other people,no matter they are my friends,colleagues or neighbors,I am happy about my work and earning and i do not like to compare with other people,it does not make a difference if someone earn much more than me,i will not feel jealous,i will focus on what happen to me rather than other people.


• United States
6 Jun 07
I don't work except here. So anyone and everyone knows how rich I am from this job. Hahahahaha!!! I could care less what others make at their jobs. Thats a personal issue I feel. I always ignored those discussions here also as I don't want to know nor do I need to know. HAPPY POSTINGS FROM GRANDPA BOB !!~

• Philippines
11 Jun 07
For me I am encouraged more to work harder and to guage my current performance to my employers. Knowing what my collegues earn and why is a way for me to know if I am doing my job correctly or if I am compesated correctly. Here in the philippines compensation is sometimes what keeps you from the streets or from driving your family to hunger so being ahead in the game and peforming well and being paid well is indeed a must to all filipino workers. I dont get jealous though I know I can reach what they do...

• United States
9 Jun 07
I do not really care about what everyone around me is earning at all. I mind my own business and I expect them to do the same.