memories of the past...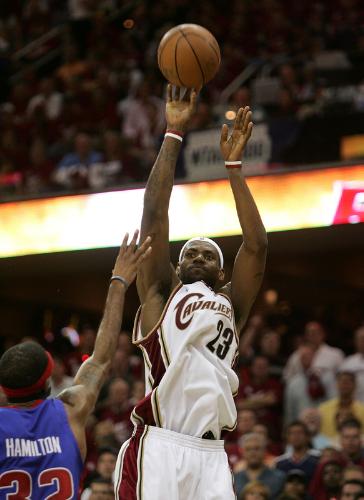 Philippines
June 6, 2007 9:16pm CST
as the cavaliers enters the nba finals, the long agony of the destructive no.23 on them has faded.. rememeber how jordan destroyed them with his shot in 1989? and started the chicago michael jordan era? now the cavs has their own no. 23 in the person of lebron james. as that no. 23 shot cause them pain. now the cavs are as jubilant as they cheer for their own no. 23!! all hail king james!!
1 response

• Philippines
7 Jun 07
Yes, it is indeed true. That shot by Jordan against the Cleveland Cavaliers in Game 5, made NBA History for both Jordan and Cleveland Cavaliers with the Cavs on the lower end of that story as we may say. I still can remember the commentator yelling the play, "..Jordan from the foul line, shot on Ehlo, and its GOOD!!! THE BULLS WIN..!" It always happened against Craig Ehlo, it repeated itself when the BULLS played the Supersonics in 1996. Anyway, things have changed over the years. The Jordan-Cavaliers is a distant memory now. Now, that the Cavaliers have a number 23 in themselves, he can make Cleveland history this year by winning them a Championship for the very, very first time. I am cheering for LeBron and the Cavs myself, you can do it King James. Go for Gold, follow Dwyane Wade's footstep. =)