Who Broke The Bank???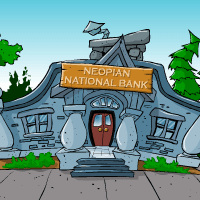 United States
June 6, 2007 11:25pm CST
When I tried to collect my interest early this morning I got a weird error message: ERROR: Sorry, but this section of the site is undergoing a quick fix or revision. We'll get it back up as soon as possible! I am losing like 4,500 NP every day that this is happening! Is anyone else having this problem or is it just me?
4 responses

• United States
7 Jun 07
Nope, your not the only one. I can't get in either. I read on the boards that the auction and trades were down too. They are saying its a glitch and it should be fixed soon. Wow if you are missing out on that much a day, you must have alot in the bank. I have over 6 million and the interest is just under 2000.

•
7 Jun 07
Waow..you must be rich huh..!! Same here going with me too..and the thing im worried is im investing in some stocks and now since my all the money is in the bank i can do is nothin..just stay and watch the price of stock going high..it is just so bad.

• United States
7 Jun 07
it's been like that the past few days! I wish they would hurry up and get it fixed, cause I have lost SO much interest because of it. 1 day is bad enough, but it's been at least 3 days now that the bank has been "broken."

•
8 Jun 07
Oh I haven't been on Neopets for a few weeks, I expect mine is dying :-( I haven't had chance and I feel so guilty about it! I hope it's fixed now for you as that's a heck of alot of interest to lose daily!