Do you think single parents should be honore for both mothers & fathers day?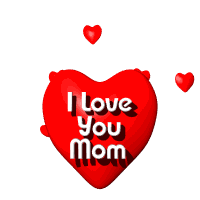 United States
June 6, 2007 11:56pm CST
Nowadays so many families have single parent homes and play both roles. Do you believe single dads should be honored on Mothers day as well as fathers day and Single moms should be honored on fathers day as well as mothers day or should the absent parent still hold the honor? If so why and under what circumstances?
4 responses


• United States
20 Jun 07
I totally agree it hurts so much to have to sacrifice everything for the love of a child knowing someone else is supposed to be sharing the burden of care but you do it because you know this is your child and if you don't no one else will and for that I say they deserve it.

• United States
7 Jun 07
While it's a nice thought.. I don't think so. Partly because to be a mother you have to be a woman and to be a father a man. Though single parents have to work harder for their children and I suppose act as both (mother and father) and it's a nice thought to reward a single parent for both days, it's a bit odd to say "Happy mother's day!" to a father. And vice versa. Lol.

• United States
20 Jun 07
Well believe it or not I came up with poem entitled Happy Fathers day mom. Way too often mothers are left holding the bag. Deadbeat dads go off and create other families and contribute nothing to the children they leave behind and for those mothers I say Happy Fathers day and vice versa.

• Philippines
7 Jun 07
yes.... they shud be.... for they unconditional love... and undying support for us...

• United States
20 Jun 07
I agree whole heartedly the sacrifice a lot and deserve to receive a lot.


• United States
20 Jun 07
That's they way I feel about it not saying the other parent shouldn't be recognized for any contributions they make but the one who puts the most in should get the most out and if that means wearing both hats then so be it.