why?????????

India
June 9, 2007 5:52am CST
why do we love the one, though we knw they wont be in our life???????? why do we still love them?????? why? why? why??????????
4 responses

• Pakistan
10 Jun 07
"It is better to have loft and lost than to never have loft at all." — Groucho Marx Falling in love is a magical experience that happens between two people. So why do people fall in love? Our primary motivation as human beings is to expand the self and to increase our abilities and our effectiveness. One of the ways we accomplish this is through our relationships with other people. We have learned in our research that it is important to feel that you have the ability to be an effective person, especially in our relationships.

• India
9 Jun 07
the bst way i can put it is that love is the only emotion that is never rational... u cant say that i wont luv her coz we cant b together.... we luv sum1 coz of who they are...we find THEM cute,caring or sumthing that ticks u on... its ur mind thats rational n tell u that 'dude...u chose the wrong gal...shes good but 2 of u arent meant to b togther' heart says....damn it...i'll still luv her...

• Malaysia
9 Jun 07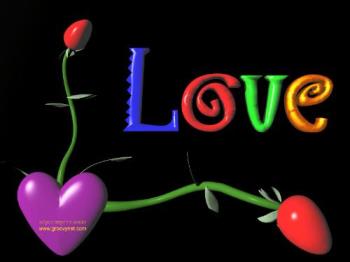 love..is a very complicated yet wonderful thing. love doesn't need a reason, and sometimes it's unexplainable, which makes us do crazy things for love. i don't know why we love someone even though we can't have them...that's just the power of love, i guess! but time has its own power too..in time, you'll meet someone else and perhaps that will take your mind off the person that you love but can't have. keep yourself busy and do fun things with friends and family and you'll be fine. take care and hope everything will work out well for you!:)

• Philippines
9 Jun 07
So many questions in life... Honestly, i'm still figuring that out. . Well i guess, this is our destiny. Everyone is destined to get hurt, to be happy, to be sad.. you know what em sayin? .. Its just you who can change everything u-r feeling right now my friend.. On a personal note, we still love them because we still feel in in our hearts. We are not ready for letting go of that feeling, that we're holding on to it. . I just hope that we made the right move. (",)