Name something special you have done for your kids?

United States
October 23, 2006 6:50pm CST
I started a journal where I wrote to them as I was pregnant with each of them. I still write in it at times to let them know what when on in their life as they grow up. I won't give it to them until they get married and settled down. They have read them though from time to time just remember things from the past.
2 responses

• United States
12 Nov 06
I've filled out two of those mother's books, one for each of my children. They are in my closet where they will find them when I'm gone. In the books I've written about a lot of family history that would be lost otherwise, and I think knowing about where your family came from is important to know and to pass down. Look at where Alex Haley's stories that were passed down from generation to generation got him!

• Australia
12 Nov 06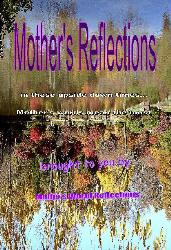 I have created Mothers Reflections for my son and grandchildren It is a personal history journaled work book that a mother fills out with tidbits of her life and memories.. Check it out and not only that through the company that I have it with I will pay you 5 US dollars for every one that you sell. http://www.mycashjunction.com/?283:1203