Do You Wear Hikers or Boots?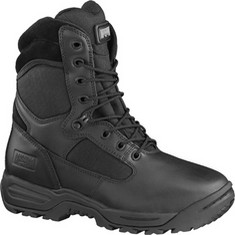 United States
June 9, 2007 6:09pm CST
I have been a long time fan of almost all the HiTec boots and hikers but when I got a pair of the Magnum Storm II's I completely flipped over them. Not only are they comfortable but they have a long life, look great with anything and protect your feet from the elements. Sure they look like combat boots but hey, it's not like that's a bad thing! So what are you sporting? Hikers? Boots? Trainers?
1 response