Paris Hilton Should Consider Hiring A Personal Driver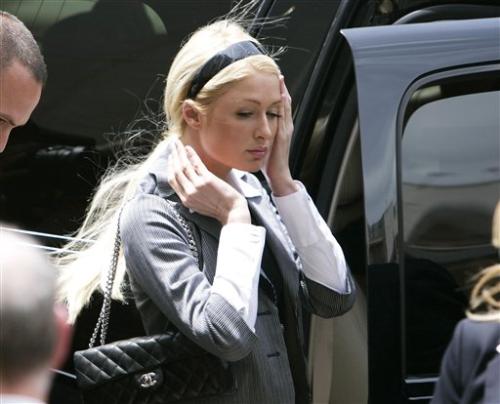 Philippines
June 10, 2007 12:28am CST
I guess you have heard the latest news that Paris has finally accepted to serve her 45-days jail term and that she is "learning and growing from the experience". Do you honestly believe her? It seems that trouble always follows her whenever she is driving. So I am suggesting that Hilton, a hotel heiress should seriously consider hiring a personal driver to avoid trouble with the law again should she finish her jail term and finally will be sent home back to her mom. what do you think? Should she seriously consider this suggestion?
3 responses


• Philippines
10 Jun 07
That's right. I also feel the same...if I can just afford it. But since Hilton can, then she should hire one for her.

• Philippines
10 Jun 07
Sure,why not?she do have lots of money to pay a personal driver so that,she won't go to jail the next time.

• United States
11 Jun 07
her parents should have thought of that in the firt place, since it's unlikely paris can think at all. it's like ehr parents care nothing about her adolescent behavior. it's like they're saying, 'oh we're rich, we can get out of it' if they didn't want their daughter to go to prison, they should have acted to discipline paris a long time ago. but then again, they're the hilton's.

• Philippines
11 Jun 07
Yeah,you are right. Paris Hilton really lack of dicipline from her parents. She wouldn't be on that situation if she has her parents' guidance.

• Singapore
10 Jun 07
Well if she need a driver , maybe i can go for an interview lol .... Anyway i don't think she will learnt from it yea