There was a floating turd on my driveway today...in a puddle!!

4 responses

• Philippines
11 Jun 07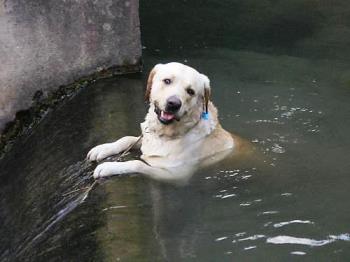 Yes and there are many straying dogs. But in a populated area here in the Philippines, we seldom see dogs in the streets. In Manila, we have the dog pound. In other places, owners won't let their dogs go astray as they might become azucena or the dogs may be killed and eaten. Many people here eat dog meat.

•
10 Jun 07
the village i live in is rife with dog owners that do not clean up after their animals, and it is disgusting! i own a dog, and i clean up after him, it doesn't take much to do! i buy scented nappy sacks, and i always carry 4-5 of them with me where ever i take my dog, a box of 50 nappy sacks costs less than £1 so it's not as if anyone could say it is expensive to do! the people that leave dog mess everywhere are irrisponsible, and if caught doing it on purpose, they should be refused to be allowed to own a pet!

•
15 Jun 07
The supposed fines should be enforced to punish dog owners who let their dogs poop on the streets!

• China
30 Nov 07
ahaa,how it matters,just a adventure that giving you a deep memory.... is it a part of life,i dont know whether i should say so

•
4 Jul 07
Oh sorry, next time I shall use the toilet!!! must remember this!!!