aishwarya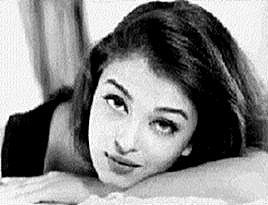 India
3 responses

• Philippines
10 Jun 07
i'm a filipino but i've watched a film of hers recently showed here in HBO. i didn't get the chance to watch it from the beginning tho but the story was all about spices and her visions. i've heard so many things about her being one of the most beautiful women in india. so when i saw her on tv i really watched the movie and i like her. :)

• India
11 Jun 07
Nice to hear Aishwarya Rai getting popular in philipines. You see Abishek Bachan and Aiswarya Rai latest pictures. http://abishekbachandaishwaryarai1.blogspot.com/ http://abishekbachandaishwaryarai2.blogspot.com/ http://aishwaryaraiandabishekbachan1.blogspot.com/ http://abishekbachanandaishwaryaraimarriage5.blogspot.com/ Also, you can see hindi movies clips or video clips of Aishwarya Rai in youtube.

• India
1 Sep 08
i love her a lot. i loved her acting in taal. she was simply superb. a terrific actor. but yes, beauty is her prime. though she gradually learnt acting. she was also splendid in HUM DIL DE CHUKE SANAM and DHOOM2..

• India
11 Jun 07
I am a huge fan of Aishwarya Rai especially after Dhoom 2. I think Hrithik Roshan and Aishwarya rai rocked in Dhoom 3. Yes I also think Abishek Bachan is lucky and also both look made for each other. I am looking forward to see more movies in which Abishek Bachan and Aishwarya Rai act together.