who is the oldest member of mylot? how much have you got so for?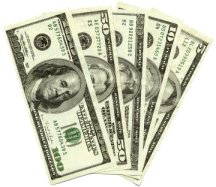 India
3 responses

• India
13 Jun 07
well, im surely not the oldest just joined last week, till now i have made $2.73, how much have u made for ur 413 posts?

• India
14 Jun 07
i have made 10.76$ and got my payments also.

• India
27 Jun 07
Not sure about who is the oldest member. But all-time top user in myLot is margieanneart, a watercolor & sihouette cutting artist from the US. She scored 16505 points till now. Thank you for asking. By the way, how did you collected your earnings from myLot? through Paypal using your credit card?

• India
28 Jun 07
through paypal... i utilized that amount to do online transcation... thanks for the comments