what do u look up to in your daily life???

Nigeria
6 responses

• Philippines
14 Jun 07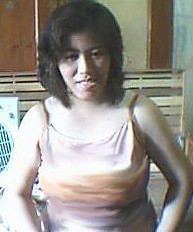 These are the things I expect in my daily life: 1. To see my kids happy and healthy, 2. To see my business flowing smoothly, 3. To see my self beautiful, 4. To hear from my friends. I look up to many things but I think these were on the lead.

• Malaysia
14 Jun 07
I expect to much some time. But now, I have decided that I will do only three important things in a day. So, most of the time I can do these things and my day will not be a disapointing day. A happy instead. Better thanhaving too many things to do but not doing all of them I think.

• Australia
14 Jun 07
I look up to the good that exists in this fast slefish turning world. I look up to people who have achieved something on a massive scale, eg Albert Einstein (scientist), Schwarzenegger. I try to work just as hard to try and achieve something spectacular. In doing so i remember that i am only human and can only do so mcuh. So, over all i try the best i can in everything i do to try and be the best i possibly can. The main things I look up to are: 1) Honesty 2) Hard Work 3) Discipline 4) Organisation 5) Respect 6) Understanding Hope this answers your question LOL


•
14 Jun 07
Yeah sometimes i receive it but sometimes i dont! I expect a big smile from my husband koz if he smiles that means he is in a good mood or else... Usually my husband is very moody in the morning he need practically about 15minutes to get to his senses lol and in everyday life i look up to this smile... hehehe

• Singapore
14 Jun 07
All i expect myself is to go forward everyday yea and not backwards yea lol