How much of money is considered wealth by you?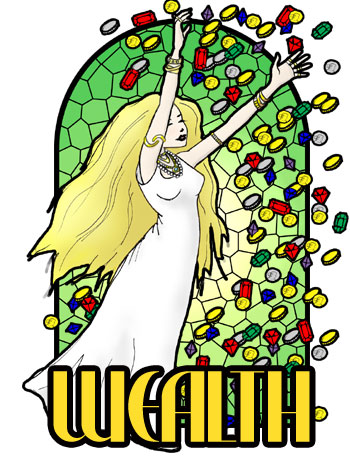 India
4 responses

• United States
15 Jun 07
wealthy to me is having enough money to pay my bills with ease. wealth is being able to go in any store and by any thing i won't without having to worry about the price. wealth is knowing that once i have passed on my children will be just fine

• United States
15 Jun 07
My partner's boss makes over $130,000 a year. You know...he might not consider himself wealthy. But I would say that he is pretty well off! He doesn't talk about any children. So it doesn't seem as if he has any. But even with seven children, that would still be pretty good to me! I already know how to stretch a budget. To earn that much in one year! Oh! The things I could accomplish!!!


• Canada
14 Jun 07
I think 1 million would be considered wealthy here in Canada the cost of living is higher, it would give you the freedom to travel, have a debt free life, and have money to play with once in awhile, lol. That is a good question because circumstances and what country you live in would make it different.