Which workout causes injuries?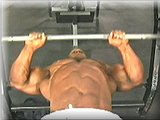 India
June 14, 2007 12:41pm CST
As these days we all exersixe, we are bound to get injured as well ( weight training ). I get injured when i do shoulder exersixes. Either my forearms gets injured or I feel pain in my waist. Iam curious to know what exersixes u people do and which exersixes causes you injuries and how do you cope with them.
No responses