Private or public school?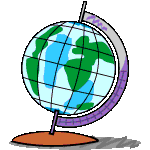 Bulgaria
June 14, 2007 11:26pm CST
What kind of school you will choose for your child and what are your criterias? Do you think that the private education is worthy and what are the advantages?
4 responses

• Philippines
17 Jun 07
I dont really look at the school this way. It really depends on the standard they have. I check on the reputation and not really if its a private school or not. I try to find out if they have a good educating system and if they have quality teachers. There are some public schools that educate more effectively than some private schools.

• Australia
15 Jun 07
Hello,magica,i do not have any children and i have never thought of this problem before. I think it is not important whether your children get into public or private school,there will always good schools in both categories,getting into public school may not be a bad thing. The advantages of private schools are that teachers may have better qualifications and they may give students better quality of education as they will have more time on each students.

• China
15 Jun 07
In my view,The criterias shoul be what kind of teacher but not school.If the teachers in public school have the ability to teach well and kindful.I will not send my child to private school.Child should grow up in an enviroment the same as most children but not a special.He must understand an what kind of enviroment others are living.Thanks.