Ever lost touch and let a good friendship die because you never had time?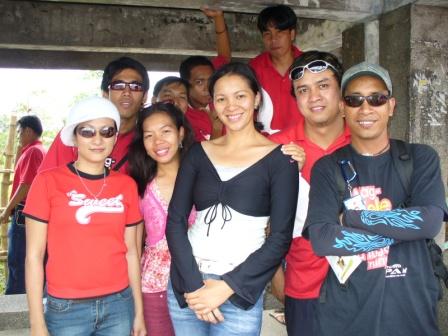 Philippines
June 15, 2007 9:29am CST
Ever lie in your ed with d next hundred things you have to do running thru your head? Ever lost touch and let a good friendship die because you never had the time to call and say hi? When you run so fst to get somewhere, you miss half of the fun getting there. When you worry and hurry thru your day, its like an unoppened gift thrown away. Take time to listen to the rain slapping on the ground or gaze at the sun in the fading sky. Life's not a race. Do take it slower. Hear its song before it's over.
4 responses

• Philippines
17 Jun 07
yes, me too, i felt guilty about this... i was in higschool when me and my bestfried parted ways because of that. but im not the only one to blame.. she's very busy wi th her boyfriend and i'm very busy with my school activities. then one day, we're ignoring each other like we didnt knew each other...

• United States
16 Jun 07
Ah, yes, I too, am guilty of this. As I grow older I try to savor my friendships a little more. Life has gone and got itself in a hurry. And we do need to slow down. For example, I get so hooked up in this computer. I don't forget to send e-cards on birthdays and what-not. But I'm trying to make it a point now to send regular greeting cards (for birthsdays, anniversaries, etc.) via regular post. And I try to write something significant, an update, or whatever on each card. I've also learned to get up a lot earlier . . .4:30a.m.. . .just to listen to the birds sings. . .may sound silly, but I truly appreciate them now more than ever!. . .and I think their singing has also inspired me to slow down and appreciate life and friends and fmaily more!

• India
15 Jun 07
wit many of my frnds i hv lost tuoch cz of myhectic schedule. i m an airhostess and mst of the time i m out of my country so it becomes very difficult for me to reamin in touch. plus thy also got booked up in their lives. i really regret losing touch wit many of my good frnds. thers a hope v meet again and rekindle our frndship!

• United States
15 Jun 07
I am definately guilty of this. But I try to make up by sending a hello card via the mail. I am trying to enjoy every minute of my life.