Girls, do you prefer wearing an underwired bra, or not?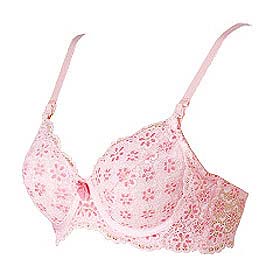 Hong Kong
3 responses

• Philippines
19 Jun 07
i prefer to wear ones with underwire if i have to show some boobs and cleavage. or if my blouse requires one :) but usually, on ordinary days when i have nowhere to go and i just wear t-shirt, i prefer the non-wire bras. it is more comfortable for me.

•
20 Jun 07
It all depends on what I am wearing lol, when I do tai ji I like comfortable sports bras but when I go out I like to wear the nice plunge bras lol..but I don't show off my boobies lol, it just gives a nice shape under the dress lol. I don';t like other men except my Beloved to look at them lol hahaha ..I am shy like that even though I am a Greek fireball!!!

• United States
16 Jun 07
i agree with the person above me lol! if i am at home and say just doing housework etc. then no underwire is much more comfortable. however if i am leaving the house, then i always wear a bra with underwire. i wont say my particular size, but lets just say i have to have an underwire there lol! much better support and like you said Lift!