The Web Tree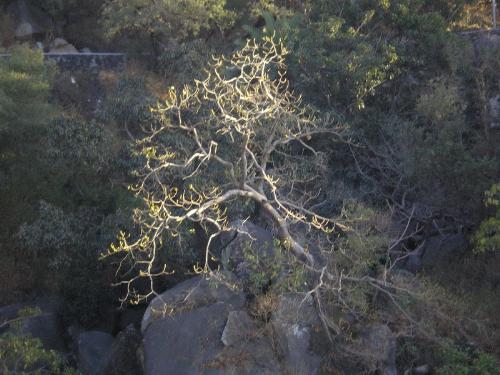 Ahmedabad, India
June 16, 2007 4:06am CST
Some time trees are also shows different kind of figure and mostly looking at the creation we see web like figure on a tree! Here I have put one photo related. Have you such kind of tree photos? What kind of figures have you noticed in or on the tree?
3 responses

• India
25 Jun 07

i have seen trees with different figures like u have here, but what fascinates me more is the figures i see in the sky. cloud formations and sunlight reflections are very amazing and i feel very silent and acceptive to the univeral energy. i love to watch them. i caan feel the grace of nature engulfing me and blessing me at suc times. i am a reiki practitioner too, so am very senstivi to all this. in pondicheery especially in auroville i see so many such trees very vibrant especially the banyan tree outside the auroville globe

• Canada
25 Jun 07
I wish I had a picture of the tree that stands outside my mother's house. It, too, has a crazy shape. It resembles great arms stretching out with long fingers. In the dark, it casts creepy shadows. In your picture, I see a creature with a long neck....interesting.

• United States
25 Jun 07
I have never noticed web trees before! It is somewhat the wrong time of year here for it, but I will pay more attention now. I have seen spirit faces in trees. In fact we had a very old (150yo) maple tree that had a face in/on it's trunk. Unfortunately, the highway department cut it down because part of it hung over the road and was shedding branches into the street. It's been 6 or 7 years, but I still miss that old friend. One of the American Indian tribes call trees "The Standing Still Tribe," which I love. So typical that they should occasionally remind us of the great web which connects us all!