how do i play videos on my computer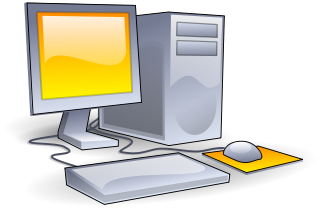 Nigeria
June 16, 2007 1:41pm CST
i need help on how to play videos on my computer
4 responses

• India
16 Jun 07
For that you need to have video players like windows media player, real player, winamp, VLC media player, others too which are freely available on the net for free to download and use. If you are computer novice, try to consult a computer engineer if you still cannot play videos on your computer as there might be some problem with your hardware and try to rectify it before doing anything on your own. If you are actia;;u talking about downloading videos from sites like youtube, etc you could use the site vixy.net where you could download all the videos available on on youtube directly into your hard disck without any fuss.

•
16 Jun 07
No crappy windows media player no shi-tty laggy quick-time all you need is vlc media player plays nearly any media file on the planet!!!! its the best download at www.videolan.org/vlc XD

• Italy
21 Jul 07
For me vlc is the best... it support lot of video foemat and it is an opensource project!


• India
9 Dec 07
Use media player to view the video to get free media player use www.download.com and windows media player is built in with all windows OS.Use that also u can download other media player like VLC which is best to play all formats.

• Italy
18 Jun 07
If you are interested to play DivX videos, you need the DivX codec (http://www.winmxitalia.it/download.htm#video)