can federer be defeated at wimbeldon???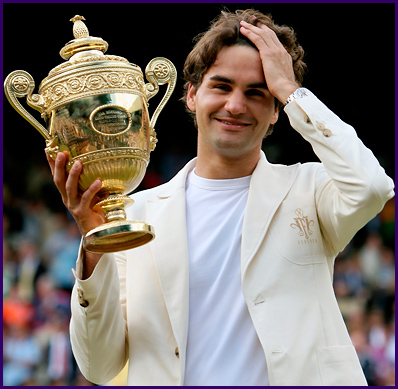 India
2 responses

• Philippines
18 Jun 07
No...He can't be defeated: and I'll give you 3 reasons why 1. He lost at the French Open - this I think will give him the added fuel and motivation to take Wimbledon 2. His skill level is unmatched in any other surface but clay. 3. Nobody is that good enough to match him yet..again, I repeat in other surfaces than clay.

• United States
17 Jun 07
being an american i want to say that Roddick will win Wimbeldon. however also being a fan of Federer..i happen to agree with you. unless he gets hurt then i think he is a shoe-in for wimbeldon. it sucked that Nadal got him on the clay, but now federer will be on his best turf!