Have you ever given up hope in life??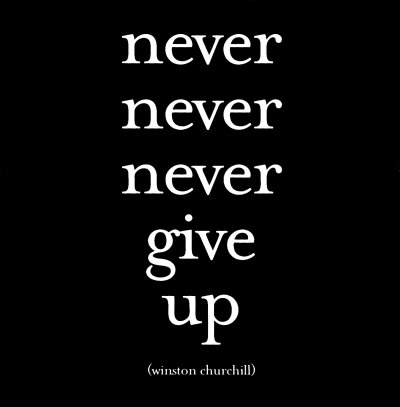 India
June 18, 2007 4:24am CST
Hello friends.. This happened to a dear friend of mine who was always pro-active and loved life. But last year came a dark spot in his life when he failed his exams whichws totally unexpected, to make mattes worse his girlfriend broke up,which just took him over the edge.What he did next stunned us all.He tried to commit suicide by jumping from his building not once but twice.Fortunately both times he survived evrytime with a far worse injury.No one saw this coming.My friends and I did our best to cheer him up nd today we are glad to see the same desire and positive outlook in his life. My question is have any of you ever come across a patch in life where you had just given up hope and thought of doing the worse? Do you confide in someone when you are sad or you just keep it within yourself building up your frustration over time?
4 responses

• Malaysia
19 Jun 07
i was but after that i clear my mind and asked myself why i have to being like that,there is no reason for me to given up my life no matter how sadness belong to me right now,because tomorrow still exist.self-motivation is needed for ownself when we are down to turn back positive minded.by the way,friends is important in life for suppoting each other,if we have anything upsad and cant be overcome by ourself,its good to share with friends,atleast they will help to console and give us some opinions. your friend is so lucky because he stopped by you guys from doing something stupid.who knows who is him for the furture?maybe he is a successful buisness man with a sexy wife like angelina jolie?but the only condition is he still alive!

• China
18 Jun 07
In my high school year,there was a short period that I was in a poisonous mood!After talking with my father and my teacher,I got much better .Sometimes it is really horible of a person who gives up hope for life.The best way to get rid of it is to find a person who you can really count on and tell your secret and your depression.That's my best way to overcome my bad mood.

• India
19 Jun 07
Thxfor ur response.I know its horrible cos the family and friends have to suffer.

• Malaysia
18 Jun 07
Well,it's good to talk to someone who can help, but not to someone who is not willing to hear and advice. There are lot out there who listern and make a mockery out of the whole issue.

• India
31 Aug 07
no dear because when there is GOD thn wht is the need for giving up hope he will help us to solve all our prblm dude thanks for strating this wonderful discusssion