What are you favorite Memories?

United States
4 responses

• United States
19 Jun 07
That he was a very aggressive driver. Not liked by many people in the stands. I also remember the wreck that took his life, it sure didn't look bad enough to kill a person. A real shocker to me and I'm sure to many others. I was not a big Sr. fan but I sure hated to see that happen.


• United States
19 Jun 07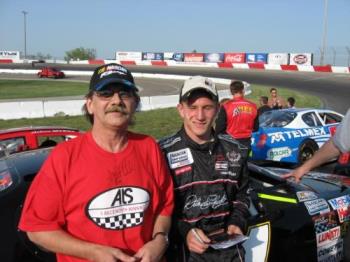 I met Dale Earnhardt Sr about 8 or 10 years ago at my local racetrack. http://elkospeedway.com/ Every year they have a meet and greet with various NASCAR stars. There's also a $100 ticket where you get to have a personal group dinner with these stars as they field questions from the crowd. Then they also race the local drivers in Late Models in the feature race. I have met Dale Sr, Rusty Wallace, Gregg Biffle, J J Yiley, and many other stars from Nextel & Busch series. Here's a photo taken this year of me and Jeffery Earnhardt. He is Dale Srs grandson and is 17. there was a huige event here and he raced in it. It was also televised on Speed channel a week or so ago, HAPPY POSTINGS FROM GRANDPA BOB!!~

• United States
24 Jun 07
I do not think that I remember this Dale Sr at all. I do not really know what he does at all. I will look him up, though. Thanks for sharing this.