How many of you right diary daily?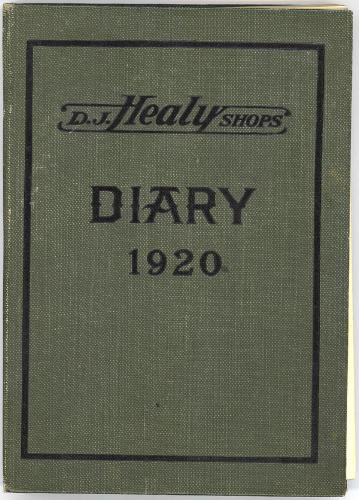 India
June 19, 2007 3:20pm CST
I think everyone here on mylot must be knowing what diary writing is. It's just a simple and brief description of the things we do in whole day. So all of us when we discover diary writting in our childhood state. We just feel it like amazing thing and we do write diary. But that doesn't goes for long some get bored of it so some still stick to it. So do you still write diary!For me i used to write it when i was 12 or something but then i just stopped writing it in middle.
8 responses

• United States
20 Jun 07
I use to write diarys when I was younger I use to write in it every day then I stopped because im to busy and I just dont feel like writing in a diary and I have no intrest cause nothing in my life is exiting anyway so i feel whats the point of writing down boring stuff.

• India
21 Jun 07
You got busy in very early age!! And put down the boring stuffs, maybe you'll find someday that these were not so worthless as you anticipate now. :)

• United States
19 Jun 07
I go through spurts where I right a lot and then I slack off. Writing is a good way to clear your head and work through some issues, but then again, there are times when I have so much going on that I either don't really have time to write or it would simply take up too much paper, plus, diaries are evidence! Just kidding.

• Canada
19 Jun 07
i was used to write diary in my college days...but now i dont get time to manage it... but i still kept my diary with me since then as it hold lots of pretty memories of that time.... it is good to split your thoughts ona a apge and express your feelings in writing them... talking to yourself...expressing and exploring your own feelings.... teach and learn your hidden truths... it is worth writing diaries...and i just miss doing it.

• India
21 Jun 07
I used to write diary for many years and have got irregular this year. Now my life is not such a bunch of excitements but still I wrote. And it became handy to get back to any date and find out what happened actually that day, and sometimes time too! Better to write diary, it will find interesting happenings for itself... and lack of time is an excuse which is never true.

• United States
24 Jun 07
I have not written a diary forever but I did in my younger days. I guess it is not that appealing to me anymore.