The New BATMAN Suit!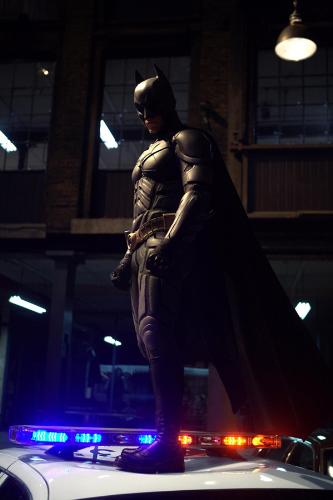 June 20, 2007 8:43am CST
Check out the new suit Y'all!! Can't wait 4 the new movie! But I think the suite is a bit more mechanical, don't u think? Not Really so dark. Where is Chris Nolan taking this?
2 responses

• Saudi Arabia
23 Jun 07
I don't know about (The Dark Knight) suit just saw the pic. The suit I saw in (Batman Begins) made Batman look a bit fat. You need of course the muscle-like suit, it makes him look better but we need him musclar not fatty. Secondly we're used to the Grey and Blue suit, I don't mind him use a black one in some occassion for the sake of change, that's a must (take a look at Spiderman's dark suit) but we do need the Grey-Blue suit no doubt. So we've got two issues here: suit dimentions and suit colors. As you know Batman is my fav comic character and I have been collecting Batman issues since i was a little kid. So can't stand someone messing up with a DC comics Legend. :D

•
1 Jul 07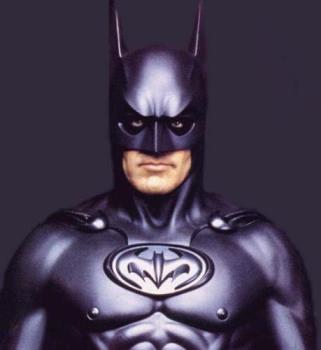 I personally liked George Clooney's Batsuit (minus the nipples, of course - that was sooo gay). It was tottally bat like from top to buttom. The black belt was a nice touch! I don't think The original blue and grey suit would work in a feature film, my friend. As u said it's more comic like and it should stay there. If u look closly, u will find that the new film series is 80% dependant on the batman forever. But I tottally disagree with u about Val being the best BATMAN. Keaton until this day is the best actor who wore the suit!

• Brazil
21 Jun 07
Yes, it's a lot more high-tech looking, and not so black. Makes me remember the scene from Batman begins where Bruce Wayne is spraying his suit with black jet, and want to tell Chris Nolan: It can always get BLACKER. Fortunately, wherever Nolan takes this movie, it is impossible it can be a bad piece. It will certainly be better than those batmans before Batman Begins.