Vot For "TAJ MAHAL"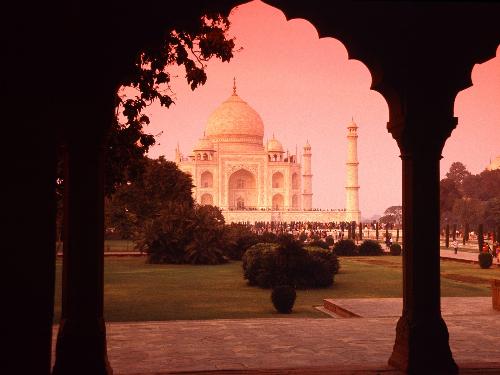 India
June 20, 2007 11:52pm CST
Do you know that there is voting going on about the new seven wonders of the world? And do you know that our Taj Mahal is also one of the 21 contestant??? And guess who is leading?? No it is not our Taj Mahal??.. And do you know the share of votes that Taj has got so far?? It is just 0.7%. Can you believe this?? Doesn't that make you sad? And who is leading in this voting? It is Machu Picchu of Oeru . Now Inever heard of this earlier and I do not anything about this...And I do not have anything against any monument....Lwts join our hands and make Taj among the seven wonders of the world!!!!!!... QUICKONLY 30 DAYS LEFT! 40 DAYS ARE ENOUGH TO MAKE A HISTORY!!!!!!!!!!!!!!!! ----------------------- HOW TO VOTE?There are three ways to vote:- 1) visit www.new7wonders.com and register and vote.(Official and your vote counts for sure.) 2) SMS TAJ to 4567. 3) Dial 1255545
4 responses



• India
21 Jun 07
thanks for sure......i too am shocked that our country having the second largest population is left behind with only o.7%votes around the world. where are all indians gone,do people dont know that taj is the symbol of love while others are just historical monuments. its the feelings attached to taj which makes it especial also the stories behind this large beauty called taj mahal.

• Philippines
21 Jun 07
This is quite exciting. There will be new seven wonders of the world. I hope Taj Mahal will make it. After all it is a symbol of love and passion. I haven't seen it in actual, but in the pictures it looks beautiful.