if you are one of the hero in season 2, what power would you like.

Hong Kong
June 21, 2007 9:11am CST
If given a chance to be in season 2 and a chance to choose your power, what would you choose and y?
3 responses

• Malaysia
29 Jun 07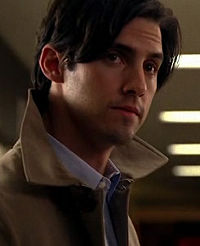 Season 2? i rather be Peter to have the ability that can absorb all the powers ....The Reason is plain obvious..HE CAN GET THEM ALL

• United States
21 Jun 07
If I could have any powers I would have to choose a combo. I would like to be able to freeze time, or travel threw it. I would also like to shapeshift, that would be helpfull. All of these powers are so amazing and I could realate any of them to certain situations in my life. Oh Yeah I want some type of phsycic mind control as well. Hearing peoples thoughts, knowing what they are going to do before they do it, and knowing I had the powers to change it all! That would be great. Change the world!