Have you ever seen an accident?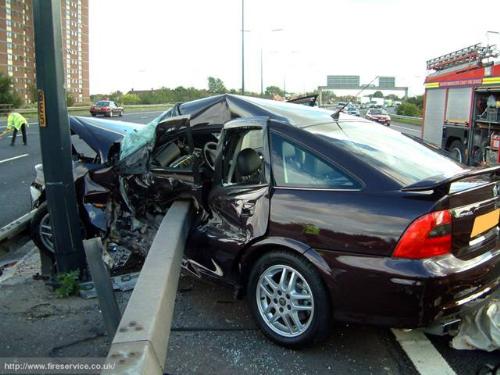 India
June 21, 2007 10:07am CST
Most of the times road accidents cause casualty and injuries to people. Many people die every year in road and other accidents. Have you ever witnessed one yourself? Or have you ever been the victim of one? I have not been the victim of a road accident but what i suffered was none the less. An iron rod thrown by a person went inside my skin just above my left eye...I was saved by a whisker from complete blindness...Now i have a scar over my eye and a scar inside on the retina and my left eye vision is also not normal...
3 responses

• Hong Kong
21 Jun 07
Yes, as a matter of fact I have. This happened around 2 months ago. I went to my dentist to have my dental checkup, which was on the second floor of the building. While I was waiting for my turn, I was just blankly staring out of the window. Then suddenly I saw a man DROP by the window. Apparently he was a carpenter coming from the fourth floor where renovations were made. As the story goes, as he was fixing the windows from the outside (this is in the 4th floor), he got electrocuted by wires, so he fell. It was really sad and frightening to see that a man fell from the same building that I was. He didn't make it. And I hope he rests in peace.

• India
21 Jun 07
I have seen many but one of the tragic ones I have seen was when I was studying in my school.A bus has ran into a car and three persons who were travelling in the bus got very badly injured.Im not sure if they all survived or not.But it was something which I saw right in front of my eyes.

• United States
21 Jun 07
I have seen a car accident as well as been in one. Nothing very serious happened in the wrecks that I have been in. A lot of pain, but nothing seriously happened to me. I have seen a lot of terrible accidents that I have passed along the side of the road. Some pretty horrible and others not as bad.