When's the next Heros going to be on????

United States
June 22, 2007 1:29am CST
I'm suffering from Hero with drawls. Does anyone know when the new season will be on? I've been searching all over the net to find out, but without any luck. So, hopefully you MyLotter's know.
3 responses

• Philippines
22 Jun 07
It would be my pleasure to help fellow MyLotters, Season 2 begins Sept. 24, 2007.:)

• United States
29 Jun 07
Thankyou so much!!! Now I have 2 things to look forward to in September- my daughter's first BDay and the new season of Heros!!! YIPPY!!!!!


• Malaysia
23 Jun 07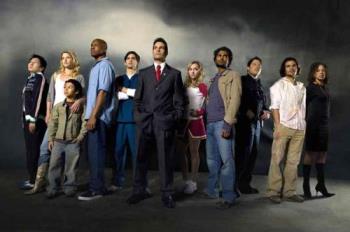 i heard that is in september? if that's the case then i bet all of you can't wait for september! we get series a little late sometimes in my country, so i won't be surprise if we get heroes season 2 later than september. huhu..i wish we get to see it the same time as people in the USA though..