John Tucker must die. Would you ever do this?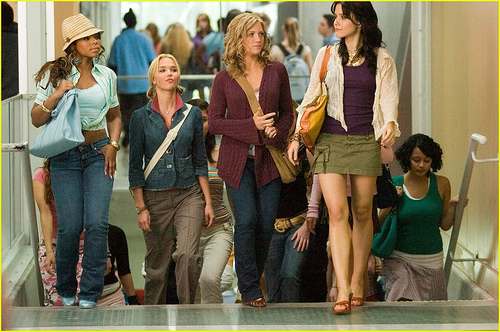 United States
June 22, 2007 10:16am CST
I finally got to see this movie yesterday on HBO on demand. It was pretty good. A girly movie for sure but they had a couple of parts that made me laugh. You could tell Kate fell for him when she wasn't suppose to but that was neat how they got him to say he was whipped. I was surprised that he didn't go for her after she told him about everything. Since he had falling in love with her you would think that it really wouldn't matter but I guess it did. So if you knew a guy who was like this would you do the same to him?
3 responses

• United States
3 Aug 08
I don't think I'd ever do this because I honestly don't think in real life it would ever work. But yeah, I really liked the movie, but not the ending. It just didn't make a lot of sense to me.

• United States
22 Jun 07
i have alot of guys in my past that i would like to do something too LOL If this were my case sure i would do this he needed to learn a lesson which he did and didnt. He did fall for someone and get his heart broke but then in the end of the movie he was still seeing more then one woman at a time he just was up front with it, which who is to say he still wont be breaking any more hearts. I am not so sure that Kate fell in love with him i think that she just felt for him and knew that it was wrong that is why they didnt stay hooked up afterwards, the woman that he did acually fall in love with wasnt really her it was what she was prtending to be. But any way it was a pretty good movie i laughed through it and it will be one i will watch again in the future.

• Denmark
22 Jun 07
I think I got that movie somewhere in my collectiom but I haven't watched it yet... maybe I should give it a try.