When you wake up early in the morning, do you feel like sleeping again?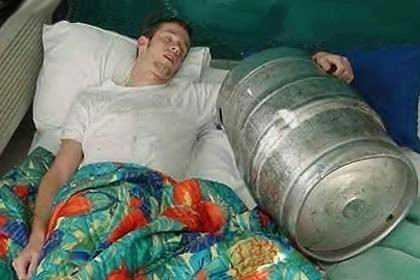 India
June 22, 2007 8:22pm CST
How early do you wake up in the morning? When you wake up in the early morning, do you feel like falling asleep again? I have a friend who after waking up in the morning, gets stuck at a place wherever he sits for half an hour...How long do you feel the hangover of the sleep after waking up?
5 responses


• India
23 Jun 07
I wake up at about 5.30, but never feel like sleeping again. You can also try some exercise like me if you want to feel better even after less slip. Yes, I also don't drink coffee or anything else & still fresh minded after good slip.

• Philippines
23 Jun 07
when i wake up i sit in the couch and wait for 15 minutes before doing things

• India
23 Jun 07
i will get up between 5.30-6.00am and i will feel sleepy becoz am too lazy to get up in the mornings .usually i get up at 8 am but have changed this attitude from this month and getting up 5.30 AM. I really feel suck for more than 10 mins after waking up and i will in sit on my bed itself for 10 mins.After that i will switch on my Pc and login to mylot.this is the first work i do after i get up LOL!! :)

• United States
23 Jun 07
I wake up between 7:00-8:00am. But when I wanted to wake up I need more minutes to boot myself like 5-10mins. If I rush myself to be awake, I ended up staring at space, immovable and cranky for 20mins. I don't like doing that so every time I need to wake up I take time to get up so when I run my day it will be better. I can do what I need to do fast.