I'm Finding Many Interesting Topics Today.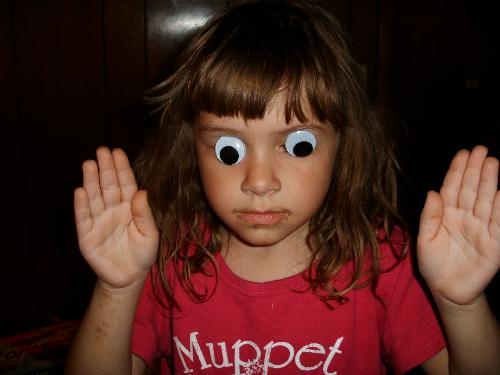 United States
June 24, 2007 9:49am CST
Yesterday, I kept getting on myLot throughout the day, and had trouble finding interesting topics to respond to. By the end of the day, there were only 10 topics that I found interesting that I responded to. Many discussions yesterday were spam, or just one line questions. Today, I've barely been on for a couple of hours, and have already responded to 12 discussions. I'm finding discussions that I can actually relate to. Does anyone else find it hard at times to find topics to participate in?
5 responses

• United States
24 Jun 07
There have been days when I had trouble finding things that I could relate to. I've changed my mylot routine recently. It seems to have helped. What I decided to do the other day, is choose one of my discussions. Then, to every person that responded I went into their profile and chose at least one of their dicussions to reply to. I did that with about 35 people. There were only one or two who didn't have any discussions that I could relate to. It got me to post a lot of responses within a relatively short amount of time and it also boosted my earnings for that day. I hope this helps.

• United States
24 Jun 07
I'll have to try that out! Thanks for your response!

•
24 Jun 07
I try to make at least 10 responses every day but some days I find it hard to do that. If I find a good discussion I add the person who started it to my friends list that way you can find the better discussions easier.

• United States
24 Jun 07
That's a good idea. I don't really get on myLot often, but lately, I've been trying to. 10 responses is a good reachable goal. Thank you for your response!

• United States
25 Jun 07
Oh yeah...I have the same problem as yours..Ifound it is not easy to find a topic that can relate to. Sometimes i keep on browsing in order to find a topic that i am able to respond but it's so frustrated to spend so much time on browsing.

• United States
25 Jun 07
I know. Yesterday morning, I found a bunch of topics to respond to, but by the afternoon, I found less and less. And it is frustrating looking for a good topic. You feel like the time spent could be better spent elsewhere. Thank you for commenting!

• United States
24 Jun 07
Not really, my friends seem to keep me fairly busy trying to respond to their discussions...I hae all of their notifiers turned on and so my email is often full...LOL This system works well for me...and many others...

• United States
24 Jun 07
I had to turn mine off, I was getting so many. Thanks for your response!

• United States
27 Jun 07
Well, there are definately times I have come on here and found Great discussions along with the times I have found the not so Great. But sometimes it depends on the type of mood that I am in as well, and the amount of time I might have to come in here and post. And what I have found also is it depends on the mood I am in, as to what type of discussions I might answer. But all in all this site still rocks, or I would not be here.