LUST or LOVE?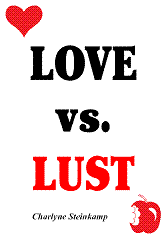 India
June 24, 2007 8:38pm CST
How did you choose your life partner? Was it because he or she was attractive and good looking or there was a love that developed in between you? I have a friend who used to have a strong and steady relationship with a guy for around 3 years. But after that when she senior school, she was attracted to a good looking guy and ditched her previous boyfriend...Do you think this is the right way? What determines your partner, love or lust?
1 response

• United States
25 Jun 07
to me looks aren't everything. for example. say i were to marry some woman because she was hot. and she had an accident or whathave you, and got disfigured. or soemthing of that nature. what would i do? leave her? that's a cold way of thinking. when deciding on something like that, think about it from all angles. just because she is hot doesn't mean it will work.