Insects!!!!!!!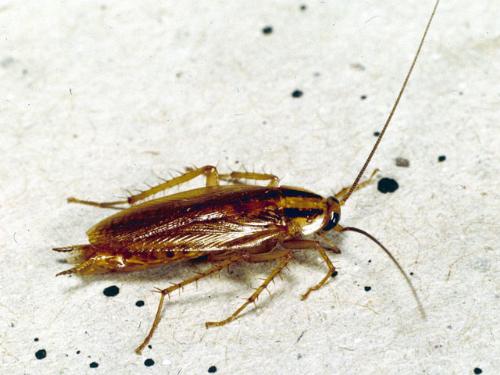 India
June 25, 2007 5:18am CST
Yuck!!!!I just hate it when an insect enters my room.I just now saw a cockroach in my room.It just ate my brains out.I had it removed from my room by ordering our maid.She easily lifts that cockroach and throws it out.My whole body shivered on seeing it.Do you also feel like this when you encounter insects????????
2 responses

• Malaysia
20 Aug 07
i hate cockroaches! if i happen to see it and it is nowhere near me, i'd just leave it alone. if it's near where i am, i'd get up and go somewhere else until it goes away. i really hope that i don't see any cockroaches at any restaurants, because i'll freak out! that would be really disgusting though. i'd flee the room if there's any flying cockroaches!

• United States
26 Jun 07
I don't like cockroach but i won't be horrified by cockroach if i found them in my house.I will just kill them right away of use the cockroach spray to scare them away. It's very fortunate that i don't have any cockroach in my house.I have seen none of them ...:)