If you had to choose between your man/woman and your job, what would you choose?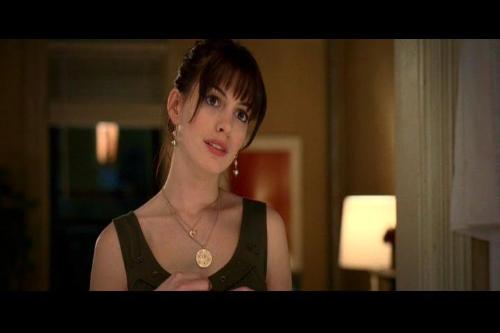 Philippines
June 25, 2007 6:17am CST
Choose My man...I had a card reading month's ago and say's my birthdate indicates that my life revolves in a man's...ows...ever since i think i fall too deep that's why i'm always in a hurry of getting married until now.. hmm, what's your side of the story?
6 responses

• United States
26 Jun 07
If its somebody i've been with for a long time and i really love and he loves me back.We've been together through the bad and good then yes i would leave my job.On the other hand if its somebody i've just met and we've been together a few months then i think i would leave him.

• United States
25 Jun 07
I would definitely say goodbye to my job and choose my man. I have experienced life with him and employed, w/o him and employed, with him unemployed and any other combo...you see what I mean. Well, right now I am out of a job, and I am doing fine...my man is in my life, and everything feels wonderful. Bottom line is that I can get another job without a problem...can I find another "Matt"...absolutely NOT! Thanks.

• Philippines
26 Jun 07
hey, thanks for sharin'...wish you well in evrything :)

• United States
25 Jun 07
That depends on the man. If it was a casual boyfriend, I'd choose my job. I have been married for 12 years now and I know that true love is once in a lifetime. I would never let anything come between my husband and I. No job is worth it. You can always find another job, but love is something that must be protected and cherished.

• Philippines
26 Jun 07
hi there, i know how it feels,hmm, i wish i'll get married soon.. thanks :)

• Murfreesboro, Tennessee
25 Jun 07
I can't imagine any job that I would choose over my husband. Then again, I can't imagine my husband making me choose. What makes our relationship work is that we make decisions together and do what's best for our family, so if I had a job that meant that much to me, it would mean a lot to him too. Right now I'm having a lot of issues with my current job and my health, and just this morning we sat down and talked about it so that I could get his input on my decisions over it. I really could myself lucky that I have a partner who is always willing to make decisions with me on equal footing, rather than giving demands or ultimatums.

• Philippines
26 Jun 07
we all want it fair, nice to know that your husband are not like other people..thanks :)

• India
25 Jun 07
It all depends on how much u love ur lover. If a person love me soo much that he is ready to leave his job for me, then i dont find any wrong in leaving my job for that person

• Philippines
26 Jun 07
yes..two way process and should really be fair :) thanks :)

• Philippines
25 Jun 07
I would definitely chose my very man, I can never find any man like my man if ever I lose him that instant just because of the career i've chosen...so, I'd rather chose my man than chosing my own career or job.

• Philippines
25 Jun 07
you go girl! im curious of a woman who'd prefer job..anyway,thanks for sharin' :)