What outfit do you feel sexiest most'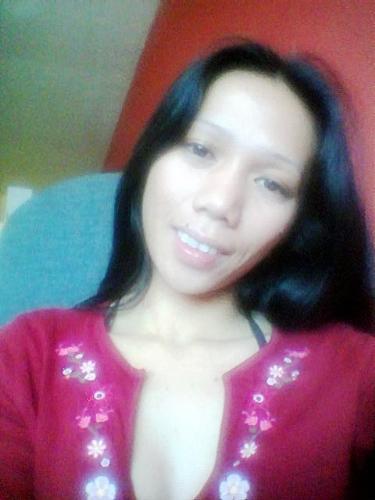 Philippines
7 responses

• Romania
25 Jun 07
i don't think that clothes are the most important thing in being sexy. it's about the attitude. and the clothes just advantage you or not. they can make you look vulgar if you exagerate.

•
25 Jun 07
I agree with Adinapunk on this one - it is not only the clothes that are important in making you feel sexy. Just yesterday I was wearing a pair of tight-fitting jeans, and a long-sleeved white top, showing nothing except a little cleavage - and I felt really sexy. If my mood had been different, maybe I would feel less sexy. You've got to feel good in yourself in order to feel sexy. Clothes and things do play a part in it though - stiletto heels usually help me to feel sexy - and also if I'm wearing my hair down instead of tied back! :o)

• Philippines
26 Jun 07
ok i undertand..just my passion for fashion thanks :)

• Philippines
25 Jun 07
Haha, if I am sexy sure I would love to wear that. But, I am not, LOL:) Since my arms are muscular, I tend to wear off-shoulder tank tops. When you try to think of it, it might not sound that sexy. But I have read an article that guys find woman's shoulders very attractive and sexy. Even without wearing sleeveless. (--,) I agree with that, not bragging but my I really love my shoulders.:) You should try it sometimes.

• Philippines
25 Jun 07
hehe, i have one of those, and not over exposed..thanks :)

• United States
25 Jun 07
I don't really feel sexy in any outfits. I only feel sexy when someone *thinks* I'm sexy.

• Philippines
26 Jun 07
ok...but your avatar's look sexy.. thanks :)

• United States
26 Jun 07
Haha. Thank you. I appreciate it. I mades it. Makes me happy. You look very pretty yourself.

• United States
3 Jul 07
I feel the most sexiest when I am dresse up and looking good.

• Philippines
26 Jun 07
two piece polka dot bikini, is a head turning suit for me. just walk at the beach,and flaunt your sexy body wearing two piece yellow polka dot bikini hehehehe. i hope i have the guts and courage to do that! :0

• Philippines
26 Jun 07
lol :) need to be gutsy.. nice one though, thanks :)


• Philippines
25 Jun 07
no kidding?? flaunt it.. thanks for sharin' :)