Are you a varified moneybookers account holder?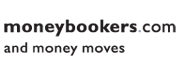 Bangladesh
June 25, 2007 1:37pm CST
About tow weeks ago I joined on moneybookers & on 16th june I requested to verify my adress. Corresponding on my request moneybookers customer service provider has issued me a letter on 16th june.. It is for two times including today I went on my local post office to receive my letter as a special care though it will come in my room but I am anxious to receive that latter.. Postoffice members informed me today that they have not got the letter yet and I mentioned them the address of mine so that they keep a special look about the letter because if I not get the letter then I will not be aligible to transaction through moneybookers. Are you already a varified moneybookers users? Or is it in processing like me..?
1 response


• Bangladesh
4 Jul 07
What a foolish statement it is on behalf of reality; moneybookers has engegged here just few days ago like 1 month after making a consultation with moneybookers admin from mine.. So it is not possible to be fail several times to receive code from moneybookers it may be another like E_Gold. But so far I know to continue with a E_Gold account there is no need to be varified. I want to say you be clam!! You have the most suitable chance to transfer money from mylot to local bank via moneybookers.. And I wish it will provide better service & also will be able to increase their facilities specially for Bangladesh.