How dedicated are you as a teacher?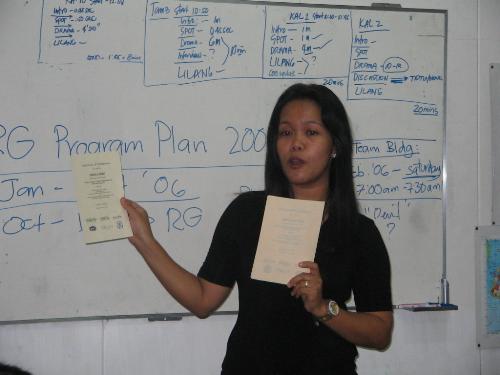 Philippines
June 26, 2007 9:27am CST
I have worked with the Indigenous People's children in the mountain of Kimataan 2 here in the Philippines. Honestly, teaching would be the last profession I will consider because I hate being boxed-in in the 4 corners of the classroom. I am a community development worker by profession and I do research at the same time. When I had my on-the-job training in one NGO in the place where I studied college, I got deployed to the place of the Dibabawon. That NGO built a complete primary school to provide the need of education of the children. They lacked teachers to teach so we (the OJT's) were asked to teach! At first I thought for the sake of my grade, i'll do the job. I was assigned in a combination class of grades 1 and 2 - the children have poor memory and comprehension ability. I studied their dialect and taught in the class with thier dialect. I had to guide their hands in writing their name and I had to repeat everything 100 times just for them to understand. Tiring isn't it? But the moment I heard them read - du-go (blood) I jumped with Joy. The lesson for that day talked about the blood of the Tribal Chieftains that have been shed to protect their ancestral domain. Being part of the children's success and joy is my pride. I may lack dedication in teaching but I love to teach the less fortunate ones!
2 responses

• Philippines
19 Jun 09
I salute you Ma'am Krizcruzado! In this time of crisis and vast opportunity to earn money... its not easy to choose a career that doesn't pay off as much as one needs to live a comfortable life... Your decision to took up that class was more than commendable! I pray that there will be more people like you who sees the potential with less fortunate kids of our nation. God grant you the grace and creativity to be more than an effective teacher( I believe it could be really challenging!) May you continue to do your best and keep loving those kids! Your influence on their lives will be more than you can dream or imagine. As one of my childhood song goes... "Only God can count the apple in a single seed, only He knows just how many there will be... all the possibilities are the treasures that He sees when He look inside of me!"

• Mauritius
10 Jul 07
You had a great experience Krizcruzado. I think it is as enriching for the children as it is for yourself. But I have to say I admire greatly your dedication to teaching less fortunate children. This is a very good thing.