Try this at home.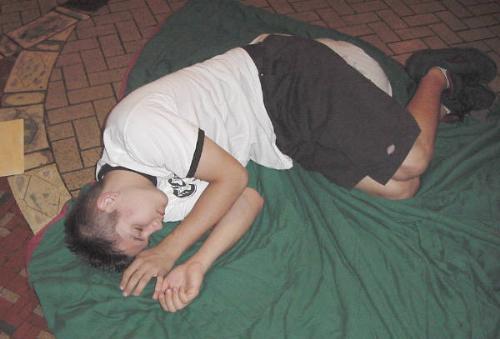 India
June 27, 2007 5:06pm CST
Have you ever slept on the floor at home? Trust me during rainy sesons its very much like sleeping in a cave like stone age people did 5000 years ago,when you sleep on your floor in one corner of your room.You can feel the thunder echoing underground.But its more fun sleeping in group or double.
1 response

• United States
27 Jun 07
I can honestly say that I have never slept on the floor in my life and what you said sounds cool and all but still dosnt want to make me sleep on the floor lol I just perfer beds well actually sofas I find a lot more comfortible then beds for some reason I just like that tight space.