Laptops or desktops?

United States
June 28, 2007 11:17am CST
I got a laptop, a Toshiba, so I could take it to college and use the wireless internet and to homework. I have both a desktop and laptop. I like both and really haven't had a problem with either. I've had the laptop for a year now and have used desktops for a long time. Which one do you guys like better - a desktop, a laptop, or doesn't matter?
7 responses

• United States
28 Jun 07
Right now I only have a desk top computer. I prefer a laptop. They are smaller, sleeker, and most importantly portable. I'm saving up to get one...

• United States
28 Jun 07
Portability was my reason for it. I also like the ability to not have 100 cords hanging from the computer, and simply closing it to put it in standby and save battery power.

• United States
28 Jun 07
Unless you need to be portable a desktop is better. Its easier to expand or add hardware to, you typically get more power for what you spend to. There are times a laptop comes in handy but I doubt I will ever have a laptop as my main machine.

• United States
28 Jun 07
Yeah, I'll never have ONLY a laptop. I'll always have a desktop too. I've heard stories about how "bad" laptops can be and I haven't had serious problems and only wanted it for the school convenience.

• United States
8 Jul 07
well i think laptops are way cooler then desktop. but i think desktop are better with storing information and all that stuff. i like desktop better.

• Malaysia
2 Aug 07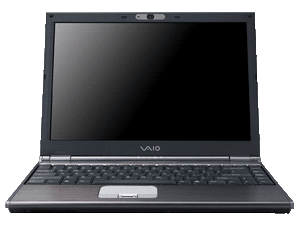 i'm using laptop both at home and at work. to me, i prefer laptop more than desktop, because a laptop allows me to be mobile. i can use it anywhere and anytime that i like:)

•
2 Aug 07
Hi I have a laptop and a PC in my dinning room, Bedroom, home office, sons bedroom and my work office but no matter where I am I always use my laptop. I prefer my laptop Even if I am sat at my desk with a PC right there I will always go any get my laptop.


• Canada
12 Jul 07
I love my laptop. I love the freedom I have to travel where I want, when I want, and to take my computer with me. I like being able to use my own computer because I have everything set up just the way I like it. It beats having to re-do everything or search for it, on different computers. I alos like the fact that I don't have to share my computer.