i'm borat from kazahstan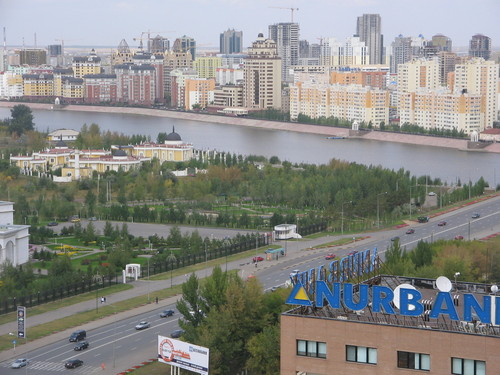 Israel
June 29, 2007 7:26am CST
the title is just a name well i born in kazahstan in a small town near the boarder with uzbekistan and north china, but now i live in Israel, also that actor Sacha Baron Cohen (Borat) Israeli, his mother lives about 10 kilometers from me:D. about the movie: i think this is the best movie ever created! he is so funny, sometime he talk in foreign language every on thinks he talk in kazahstanian but really he talk in hebrw and that village in the beginning of the movie Romanian village NOT A KAZAHSTANIAN and the music is a traditional Romanian song also very very popular in central/eastern Europe, also that fat guy with him azamat is a romanian guy with kazahstanian name. by the way these villagers in the movie prosecuting him for exploiting... still i think this is the best comedy ever
6 responses


• Israel
14 Aug 07
why you think he is swedidsh you are so wrong he borned in london -.-

• Portugal
23 Apr 08
hi, Kazakhstan very beautiful i aw some pictures in the magazines and i think it a country with a lot of culture and interesting country actually!

•
5 Apr 08
ali g is the biggest MICKEY TAKER ever lol kazahkstan lmao hes too gud to be true

•
1 Dec 07
The bulk of the music in this movie is ROMA (Gypsy) music and used without any reference or respect for the real meaning/language of ther music. But hey we ROMA are the targets of everyone so what the hell!!!