Reality Shows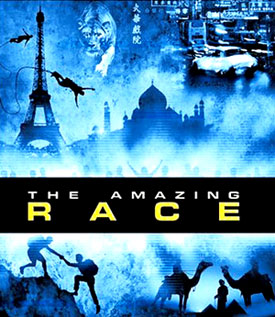 Canada
July 1, 2007 3:27am CST
Do you watch Reality Shows? Which ones can you not miss? Which ones have you never wanted to see? I used to watch Amazing Race and Fear Factor and imagined what it would be like to be on the shows. Have you ever wondered? have you ever tried out? What is your take on the rise of the Reality TV shows?
2 responses

• United States
2 Jul 07
I love reality shows. I LOVE big brother which the new season starts on july 5th....i can't wait. I like american idol. Survivor, bachelor, love of age, love or science, amazing race. the ones i CANT STAND are the reality shows on mtv. I think all of those shows are stupid.

• Canada
2 Jul 07
I agree with the MTV thing... like my super sweet 16... OMG those kids are brats

• Philippines
1 Jul 07
The most I'm into was, the Amazing Race. The theme was different from the rest, as all they do is give their best and beat the other team to the pit stop. It's more on strategy, physical challenge and wits. I also liked the "Drama", the speech that every team takes whenever they get eliminated. Plus, it has a moral lesson to be learned in the end.