Mixed Race children feel more isolated?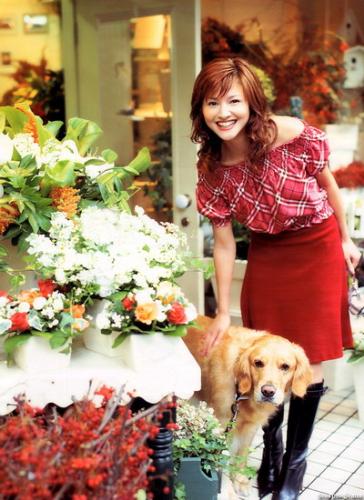 China
July 1, 2007 10:35pm CST
Thanks to the internet and ease of international travel,intercultural marriages are on the rise worldwide,but what about the bicultural children? Do they feel more isolated? Though most of them are smart and have a unique beauty,but very often they feel they have difficulty fitting in,what's your opinion toward this?
4 responses

•
2 Jul 07
You are 100% correct.They usually have trouble fitting into a particular race.For example if a white and black couple give birth to a child.The black community usually do not accept the child as a complete black man(They see him as white and try to segregate him) on the other hand the white people do not see this child as white ,they usually see him as black man.Its just very crazy.But the kids come out to be very wonderful kids with high self esteem

• China
2 Jul 07
hello,i'm very interested in mixed race children,i will be grateful if you can send me a pic of her and share more opinion with me

•
23 Oct 07
I dont feel isolated but Im lucky to come from such a mixed place anyways theres not an issue as i think white people are the minority there. I think where I come from mixed race is now classed as a minority group of its own and I see it continuing with such different people living together Ive seen all kinds of mixes, black and turkish, white and iraqui, arab white and black it goes on a long time even my friends mum is jamaican and dad is lebanese I think its cool that 2 suck different people who would never have met if they stuck where they came from got together here. Thats the good thing bout it.

• United States
4 Jul 07
Well I have two biracial grandchildren and they do not have a problem at all fitting in any where. They both have very high self esteem, are very beautiful children, very smart. My granddaughter is in the gifted and talented program in school, she is a cheer leader, a girl scout and she is 9 years old.She fitts into both the white and the black world.She knows exactly who she is, and is very proud of it.There are so many biracial children in the world today, that it really is no big deal anylonger.They do have the best of both worlds.

• United States
3 Jul 07
I think it all depends on their surroundings...if you live in an area where its not mixed then of course your child is going to feel isolated and get looked at which really is NOBODYS business but thats how close minded people are. As long as children know their loved very much and their no different than a child who isnt mixed then they should be fine. I just dont understand why people are so stuck up on the different races of other kids...its 2007 not 1900 kids of all races should be able to be walking in a store without getting weird looks from people who dont like what they see. Good topic though