Are girls more better than boys in making friends ......?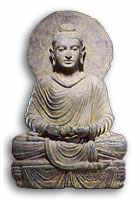 India
October 24, 2006 11:45pm CST
Buddha loved real friendships.Do you feel comfortable in aking friendship at the first glance ? Do you like girls ? Do you like boys ? Do you wait for others to ake the first move ? What is your friendship Funda ? Would you like to ask a friend about the person yu just met before you want to go in for being friendly with him/her ? Your comments urgently needed,....it will help many surfers.....so write as many coments as you can.
No responses