tell me why you like your partner..

United States
July 5, 2007 10:09am CST
what are your reasons why you like your partner? is it because he/she is attractive? kind? sweet? romantic? sexy? or is it because of your compatibility? religion? personality? share some of reason you think why you like your partner and what can you say about your relationship status now. is it going strong?
6 responses

• Canada
5 Jul 07
My boyfriend is smart, loving, loyal, strong, successful, driven, funny and has the same quirky strange sense of humor I have. He goes the extra mile to make sure I feel as special as he thinks I am, whether by tracking down the lone satellite phone in the remote location he's working to call me to tell me he misses and loves me, or by driving to see me at 3 in the morning because I'm upset and can't sleep. He's also incredibly cute! :) We have our issues because he's immensely driven and goal oriented, and I'm sort of a 'take it as it comes' person, but I love the fact that he's got so much drive and ambition, and someday I hope to prove to him that I can do great things, too, I just need the time to get things in order. He's a special sort of guy.

• India
5 Jul 07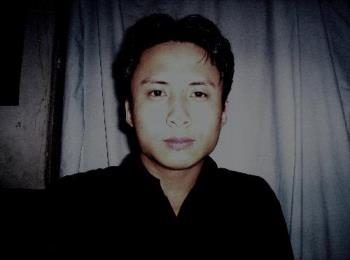 I like my partner because he is very responsible, sweet and never hides anything from me. Whatever he does even its right or wrong he let me know it. We met four years ago and we have never been into a fight till now, we understand each other and knows each other in and out. The best part is he is very romantic and faithful.

• United States
5 Jul 07
My husband completes me. He is the perfect compliment to me. He gives me roots, I teach him to reach for the stars He keeps me grounded, I help him release his wild side He is a saver, I'm a spender He is neat, I'm messy... You get the idea! Of course it helps that he's cute, sexy, sweet, romantic, treats me like a queen, he's smart, loving, and kisses me on the forehead.... I'm not in love or anything lol. We've been married two years this month, and the fire shows no sign of dying. That man doesn't have my heart... He IS my heart!

• Canada
9 Jul 07
Wow that is a big question. I had a son already when I got married who had Asperger's Syndrome and was a very difficult child but my hubby adopted him anyway. Then the first 2 years of our marriage I was very ill and in and out of hospitals. Can you imagine from his point to have a newly wed very ill wife and a troubled son as well as an infant to care for (I was pregnat when my hubby and I married. Well 10 years later he is still by my side as I am disabled as well and he couldn't love me more...I'm like royalty. Truly God specifically gave me this wonderful man and I am so very blessed

• Philippines
9 Jul 07
It became us without seeing each other in person just over the phone so i really fell for his attitude and personality. Later on when we've met and as i begin to know him better i fell deeply everything about him not just because of his good traits but also his bad traits made me attracted to him. There's no perfect person right?! He gets into my nerves that's why i love him so much!

• United States
9 Jul 07
I like my partner because he is a weird and a different guy that I've ever been with. He has a way of making me feel good about myself and that is something to me.